Have you thought about finally starting that business now that your kids are older? Do you ever stay awake wondering how to mesh your passions into purposeful work? Do you have big, ambitious goals, but feel overwhelmed or even unqualified to pursue them? Do you desire simplicity and a life without hurry, but you still want to pursue your goals? With inflation skyrocketing, you may be feeling the need to make some extra money to take the pressure off at home or just to have fun money again, and you're also ready to make an impact outside your home bubble. Turning your knowledge into an online business sounds like a great side hustle to consider. But... you don't want to sacrifice your family time, and you have no idea where to start! It sounds simple enough, but you're asking yourself if you're good enough, if you know enough, if people will want what you have to offer, and if you have what it takes to make something like this work for you in the season you're in. Well, in this podcast, I will help you clarify your goals and teach you how to use your interests to define your purpose. I'll help you create systems so you can find the time you need to take action. You'll learn how to create an atmosphere of simplicity and a life without hurry by setting boundaries, decluttering your schedule and mind, and ditching the distractions so you can finally be present right where you are while growing a successful online business. I have no doubt that you can both make an impact and money all while enjoying what you do. My ultimate mission is to help you step into the fire of refinement so God can mold and shape you into a woman ready to tackle the vision He placed in your heart. If you're ready to say yes to what's next and get unstuck, you're in the right place. Hey, I'm Gabe. A wife, mom, writer, runner, and Jesus lover! For years I put my dreams on the shelf thinking I had to sacrifice my own desires for motherhood. I thought I needed to be everything to everyone, but in the process I lost myself. I felt so scattered because I had way too many things on my plate, and I made all the excuses! What I realize now, after hitting a massive goal of qualifying for the Boston Marathon, is that my kids need me to pursue my own goals so I can be their best example. They need to see me win - and yours do too! As a running enthusiast, I believe life is one massive marathon, so if you're ready to turn your passion and purpose into impact and income all for the glory of God, then lace up those running shoes, pop in your ear buds, and let's do this thing! Step into the fire with me because I know you will come out stronger. Learn - https://redhotmindset.com  Grow: https://redhotmindset.newzenler.com/f/join-the-red-hot-newsletter Community: https://www.facebook.com/groups/4mindfulmamas
Episodes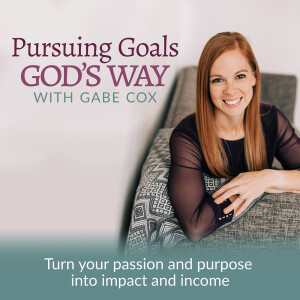 Tuesday Jul 18, 2023
Tuesday Jul 18, 2023
Hey Winner,
A shiny new social media platform is out, and it can be tempting to jump on the bandwagon. We want to get a head start, after all, before millions of users are inside to get the best reach and the most out of the platform, right? This could be our big break, after all!
I'll be honest... when I first heard about threads and had it explained to me, I initially thought, huh, this could be a fun outlet to try. It seems like it won't be inundated with ads or a bunch of content I don't want to see. But then I took a step back and thought about it some more and realized it's just not the place for me to be right now for various reasons. Let's explore those today, and you can make your own decisions about if you're going to hop on Threads or not.
You'll want to stay to the end because we'll walk through 3 important questions to ask yourself before you dive into a new social media platform.
Rooting for you ~ Gabe
LISTEN TO HEAR:
What is Threads and why the sudden rave?
Why I'm choosing not to jump on the Threads bandwagon
3 questions you should ask yourself before diving in
FULL SHOW NOTES: https://redhotmindset.com/episode-199
LINKS MENTIONED IN EPISODE:
CONNECT WITH ME:
➡️ Website: https://redhotmindset.com
➡️ Simplicity & Motherhood free community: https://www.facebook.com/groups/4mindfulmamas
➡️ Create your Intentional Purpose Plan - for coaching details, head to redhotmindset.com/coaching
➡️ FREE WORKSHOP: Turn your knowledge into a coaching offer to make both an impact and an income! https://redhotmindset.com/coach