Have you thought about finally starting that business now that your kids are older? Do you ever stay awake wondering how to mesh your passions into purposeful work? Do you have big, ambitious goals, but feel overwhelmed or even unqualified to pursue them? Do you desire simplicity and a life without hurry, but you still want to pursue your goals? With inflation skyrocketing, you may be feeling the need to make some extra money to take the pressure off at home or just to have fun money again, and you're also ready to make an impact outside your home bubble. Turning your knowledge into an online business sounds like a great side hustle to consider. But... you don't want to sacrifice your family time, and you have no idea where to start! It sounds simple enough, but you're asking yourself if you're good enough, if you know enough, if people will want what you have to offer, and if you have what it takes to make something like this work for you in the season you're in. Well, in this podcast, I will help you clarify your goals and teach you how to use your interests to define your purpose. I'll help you create systems so you can find the time you need to take action. You'll learn how to create an atmosphere of simplicity and a life without hurry by setting boundaries, decluttering your schedule and mind, and ditching the distractions so you can finally be present right where you are while growing a successful online business. I have no doubt that you can both make an impact and money all while enjoying what you do. My ultimate mission is to help you step into the fire of refinement so God can mold and shape you into a woman ready to tackle the vision He placed in your heart. If you're ready to say yes to what's next and get unstuck, you're in the right place. Hey, I'm Gabe. A wife, mom, writer, runner, and Jesus lover! For years I put my dreams on the shelf thinking I had to sacrifice my own desires for motherhood. I thought I needed to be everything to everyone, but in the process I lost myself. I felt so scattered because I had way too many things on my plate, and I made all the excuses! What I realize now, after hitting a massive goal of qualifying for the Boston Marathon, is that my kids need me to pursue my own goals so I can be their best example. They need to see me win - and yours do too! As a running enthusiast, I believe life is one massive marathon, so if you're ready to turn your passion and purpose into impact and income all for the glory of God, then lace up those running shoes, pop in your ear buds, and let's do this thing! Step into the fire with me because I know you will come out stronger. Learn - https://redhotmindset.com  Grow: https://redhotmindset.newzenler.com/f/join-the-red-hot-newsletter Community: https://www.facebook.com/groups/4mindfulmamas
Episodes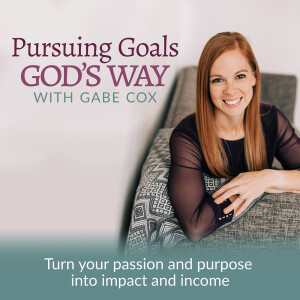 Tuesday Nov 30, 2021
Tuesday Nov 30, 2021
As a homeschooling mama (now only one of my kids since the younger two are trying out a full-time charter school this year), teaching our kids how to learn is quite a passion of mine. I want them to understand how to learn, how to think, how to create. I don't want them just to be taught what to learn, what to think, or what to create. 
When we instill a love of learning in our children, then I believe they can learn anything! There are some foundations we can put into place to help them do this, and my main goal for my boys in their education is to help them become life-long learners.
If we dive deeper, learning is a Biblical thing! God wants us to grow in knowledge, understanding, and wisdom. My guest today, Aaron Brewster, is an expert at training parents how to teach our children to learn, so I'm excited to have him with us today. We're going to discuss the Circle of Learning, which includes that Biblical aspect of knowledge, understanding, and wisdom. 
RESOURCES MENTIONED
Aaron's website: TruthLoveParent.com
Connect with Aaron on social media: https://www.truthloveparent.com/social-links.html
Resources for our community: https://www.truthloveparent.com/redhot.html
CONNECT WITH ME
Facebook: https://www.facebook.com/groups/4mindfulmamas
Instagram: https://www.instagram.com/gabecox_redhotmindset/